Initiative for Peace (IfP)
As one of the cornerstones of UWC South East Asia's (UWCSEA) peacebuilding curriculum, the Initiative for Peace (IfP) Programme is a definitive experience for many students and teachers alike. As part of our mission-inspired commitment to using education as a force for peace, we have taken our flagship programme and developed the 'IfP Toolkit' to share with the world as part of our 50th-anniversary impact programme.
The toolkit gives educators, students and organisations and groups working to create peace, the resources required to create their own youth-led Initiatives for Peace programmes or conferences to meet the needs and circumstances of their own communities.
How the IfP works
Our multimedia story provides perspectives from UWCSEA educators, our student facilitators, IfP conference delegates and UWCSEA alumni, describing how the IfP came to be and the transformative impact of the programme on the lives of those involved.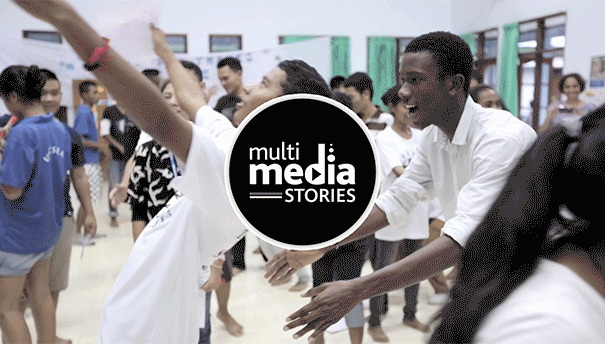 LAUNCH: UWCSEA IfP Toolkit
In celebration of the launch of the IfP Toolkit we brought together a panel of staff and former staff, students and alumni to explore the impact of the IfP on them, and their communities, and to discuss how the programme might evolve to become a global peace-education programme.
Recorded 30 September 2021